We continue to draw closer to King Air Gathering 2023, taking place April 12-14 in St. Augustine, Florida. A highlight of the conference will be a special live auction, exclusive to on-site attendees that will take place April 13th, Thursday evening.
To learn more about the auction we spoke with Bill Alberts of Bill Alberts Consulting. Bill and his team have been tasked with managing the conference/auction and bring immense expertise on board.
"We've ran over 90 (aviation focused) conventions/auctions," Alberts said. "Recently one of our group annual conventions/auctions had close to 600 attendees and the auction raised hundreds of thousand of dollars."
This vast experience and familiarity of working with Textron Aviation for two other groups made them an excellent choice for King Air Gathering.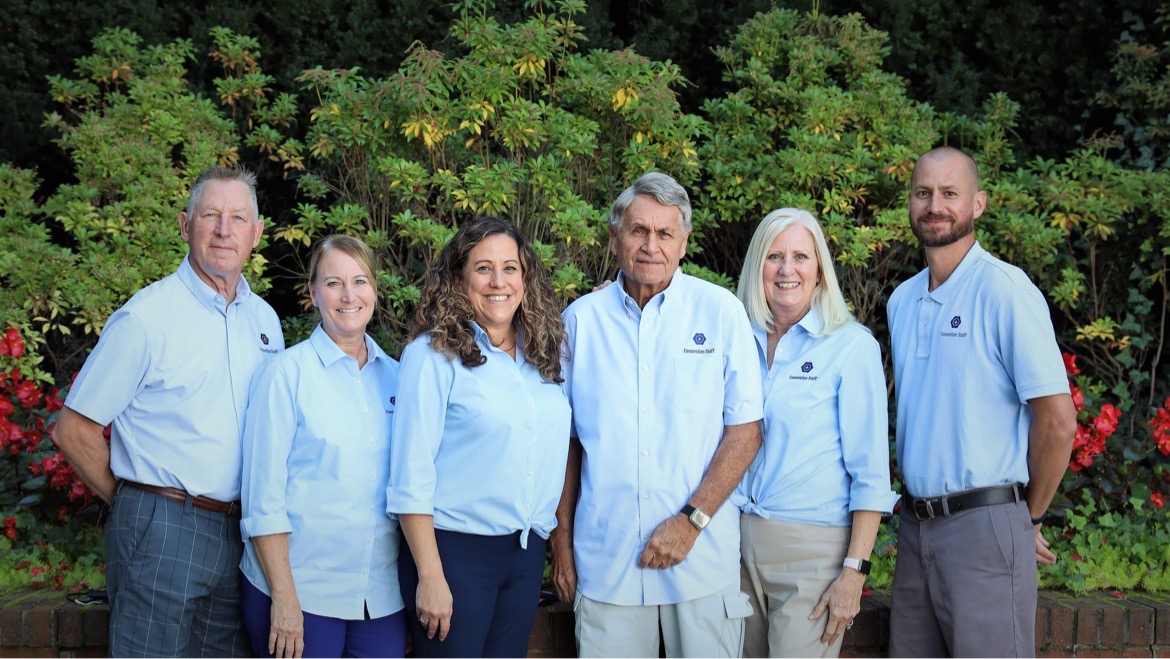 Bill Alberts Sr. (fourth from left) with members of his team (from left to right): Don Richards, Ginny Richards, Christie Alberts Telep, Barb Alberts, Bill Alberts Jr.
In the days leading up to the King Air Gathering auction, Alberts noted there will be a special booth in the vendor hall featuring printouts of the items available. The printouts will include general info, estimated value, who donated, etc. so attendees can consider what items they wish to bid on when the live auction takes place.
After seminars end for the day on Thursday, the venue will be cleared and reset up for a special Textron sponsored dinner with top-notch catering. The dinner will also feature an open bar, available throughout the night.
Upon the conclusion of the dinner and some light entertainment, the auction will take place. Paddles and cards with descriptions of items will be available at each table. Winning bidders will receive a card to fill out and can pay at a cashier's table, typically at the end of the night.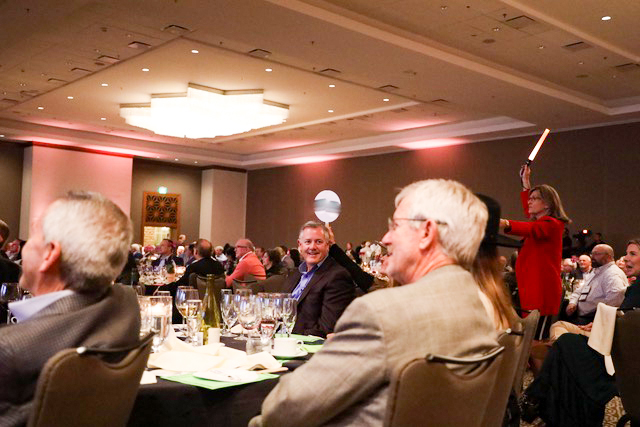 Guests enjoy an auction put on by Bill Alberts Consulting (Image: Bill Alberts Consulting)
Alberts noted the auction is about having a good time.
"It's a lot of fun! I'll get out and work up the audience. It can get pretty hilarious - especially if you have two people at the same table bidding against one another," Alberts mentioned.
In addition to good fun, it will also be for a good cause. A portion of the auction proceeds will go towards King Air specific training scholarships for pilot & mechanic (2 each) training to encourage young aviation professionals to pursue careers in the King Air community. Also, additional donations will go to Mission Aviation Fellowship, Rolling Fork - MS Tornado Disaster Relief, & Compassion International.
Donations have been robust from sponsors; some of which we will feature in the coming weeks. They range from aircraft accessories, maintenance packages, flight training to vacation homes, Apple products, gift certificates etc.
Alberts believes the auction will be a major highlight of an already impressively stacked conference.
"It's a lot of hard work but we are excited to do this; really excited," he said.
The King Air Gathering conference page can be found here. Those interested in registering for the conference can do so at www.kingairevents.com.
If you are interested in donating to the auction, regardless if you are able to attend or not, please reach out to Bill Alberts Sr. by emailing gathering@kingairevents.com