The Morrison Joyce Government and the Royal Flying Doctor Service (RFDS) will enter into a record 10-year strategic partnership, worth nearly $1 billion, to provide more certainty for regional, rural and remote patients who rely on the critical aeromedical service.
Federal Regional Health Minister and former regional doctor, Dr David Gillespie said this historic partnership will provide long-term security to enable this iconic Australian rural and remote service to plan better into the future.
"Until today, agreements between the Royal Flying Doctor Service and the Federal Government have been four-year agreements. This new 10-year strategic partnership recognises the vital role that the RFDS plays in the lives of Australians and gives the RFDS much more certainty to plan for the future and continue to deliver aeromedical retrievals, primary health care and dental and mental health outreach clinics to rural and remote patients," Dr Gillespie said.
"To support the partnership, the Morrison Joyce Government is committing additional funding of more than $80 million over the next 10 years, taking support for the RFDS to nearly $1 billion over 10 years from 2022-23.
"This builds on the Morrison Joyce Government's commitment to the RFDS of $327 million since 2018-19 which has enabled the RFDS to undertake thousands of aeromedical evacuations, primary health clinics, dental outreach and multidisciplinary mental health outreach services to some of Australia's most remote citizens."
An iconic and uniquely Australian service, the RFDS has protected the health and wellbeing of people in rural and remote parts of the country since the 1930s.
RFDS delivers essential health care in regional, rural and remote communities right across the country. Much of the RFDS fleet consists of King Air aircraft, chosen for their exceptional versatility in a myriad of situations. According to the RFDS fleet page, the King Air cabins are modified to accomodate stretcher beds and replace standard passenger doors with large cargo doors to better facilitate patient loading and unloading.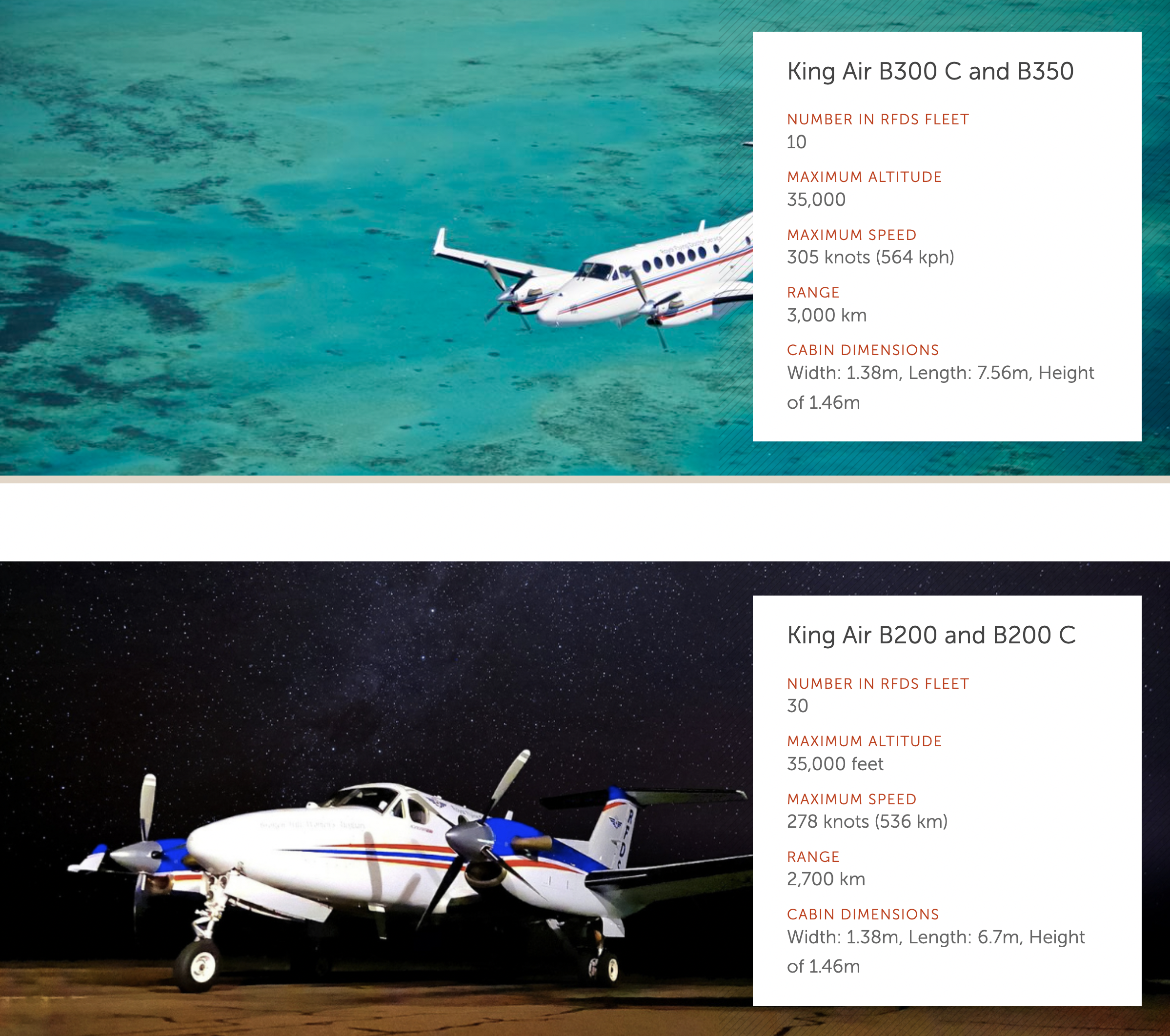 "At the height of the COVID-19 pandemic, doctors, nurses, pilots and support staff at the RFDS demonstrated their capability and capacity to the entire nation, delivering more than 75,000 vaccinations and flying in vaccines and PPE to some of the most far-flung areas to protect communities," Dr Gillespie said.
"Expanded and continued support for the RFDS means better overall health management and preventive health care is available for rural, remote and very remote patients.
The new funding agreement will begin from 1 July 2022, and it is expected the Ten-Year Strategic Agreement will be in place soon after.
(Press release: Australian Government/RFDS)