Blackhawk Aerospace has announced that majority ownership has been sold to New State Aviation Holdings. The aviation-focused platform is part of the middle-market private equity company - New State Capital Partners.
The acquisition complements New State's anchor aviation investment, AVEX - a well-known seller and maintainer of Daher TBM turboprop aircraft, which was acquired in December 2021. Blackhawk will continue to function independently with the same management team, while gaining access to New State's aviation offerings.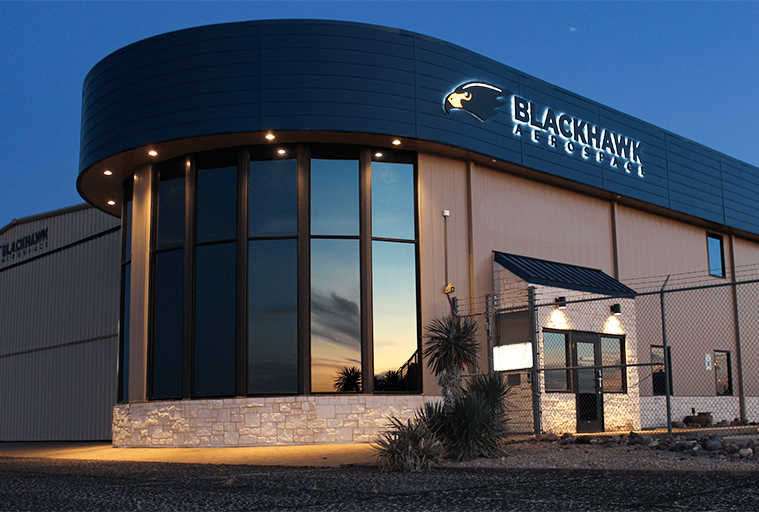 Blackhawk Headquarters, Waco, TX (Image: Blackhawk)

With the sale, Blackhawk plans to further expand its market-leading position in aviation engine performance improvement solutions, including the development of more innovative products and services for the industry. The acquisition is expected to create lasting synergies that will drive profitable growth and create value for customers, partners, employees, and shareholders.

"We are very excited to join New State Aviation Holdings and partner with the folks at AVEX," said Blackhawk CEO, Jim Allmon. "Our family of companies shares a singular focus: to increase an aircraft's capabilities to unrivaled heights while maintaining the highest level of safety possible. We look forward to working with Chad [Cundiff] and the rest of the New State Aviation team to further expand our services."

"This transformative acquisition more than doubles the size of our business and allows us to expand aircraft platforms serviced," said Chad Cundiff, CEO of New State Aviation Holdings. "AVEX is a market leader in sales, brokerage and maintenance of the Daher TBM, and Blackhawk is the market leader in turboprop engine upgrades. Together, they will allow New State Aviation Holdings to offer a broader suite of services and meet more needs of light turbine aircraft owners, across a variety of aircraft manufacturers."

The terms of the transaction were not disclosed.
Blackhawk's website is blackhawk.aero. New State's is newstatecp.com.