(special notice communication by King Air Academy)
When we arrived for the King Air Gathering II in Dayton, we learned of an incident involving a King Air BE20 a few days earlier. After a normal touchdown, the nose tire skidded for approximately two thousand feet prior to the aircraft coming to a stop. The nose wheel was deflected significantly to the right. Upon closer inspection, the retaining clip at the aft end of the nose wheel shock link was found to be missing, which allowed the spring inside to extend and effectively create a "right turn" input to the nose wheel.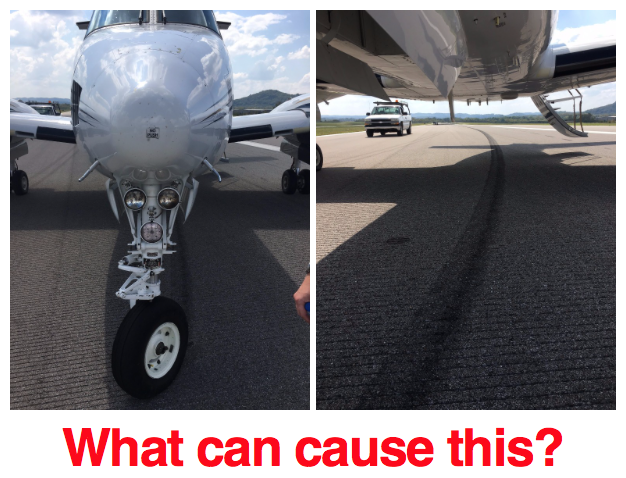 Dean Benedict, Paul Sneden, Bud McElroy, and Paul Jones were the moderators at our hangar breakout sessions. An F90 was placed on jacks for use in the discussions which followed. It was noticed that the shock link retaining clip on this aircraft was broken, with one "keeper" missing altogether. This aircraft had a potential for the same type of failure the BE20 experienced.
Be sure to check all four "keepers" on the retaining clip during your pre-flight inspection. Feel all the way around the clip, or if need be, reach your phone up into the wheel well and take a picture of the area that is hard to get a visual on. We have heard of a few shops that are safety wiring the clip in place. This is not an approved practice.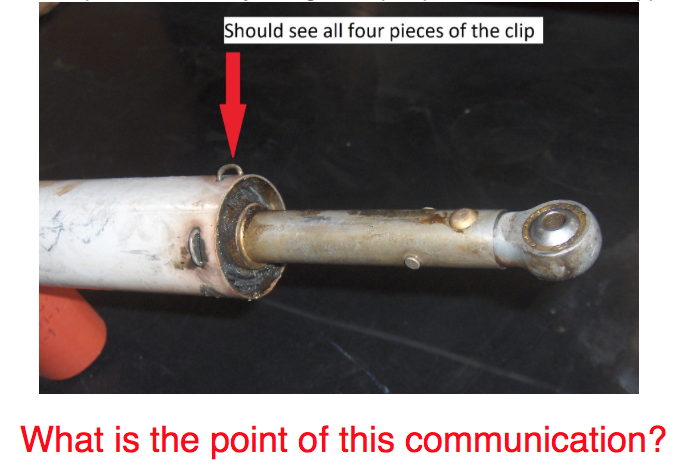 The retaining clip is a very inexpensive part, and can be easily replaced before it fails. Next time you pre-flight, give this area extra vigilance and save yourself some tense moments and potentially expensive repairs.