The U.S. Navy has awarded Textron Aviation a single, firm-fixed-price contract to develop the T-54A multi-engine training system (METS) aircraft. The base contract is for $113.1 million for 10 aircraft. Total contract value which includes base and contract options is $677.2 million for the procurement of up to 64 aircraft. The T-54A will be based on the King Air 260 platform; specifically modified to accommodate the Navy's training needs.
"The new METS aircraft will give us the ability to train pilots across the services with an advanced platform that better represents fleet aircraft," said Capt. Holly Shoger, Naval Undergraduate Flight Training Systems Program Office (PMA-273) program manager. "The T-54A will include the latest avionics and navigational updates, such as virtual reality and augmented reality devices, to ensure pilots are ready to face any challenges that come their way in tomorrow's battlespace."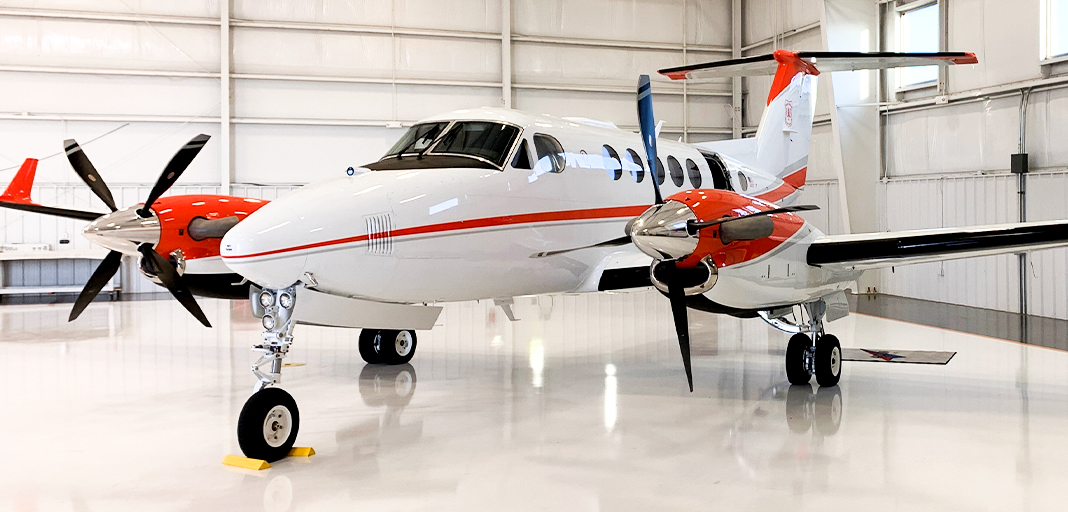 A special missions King Air 260 built for the U.S. Forestry Service (Photo: Textron Aviation)
The T-54A will provide crucial advanced instrument and asymmetric engine handling training to student naval aviators selected for multi-engine fleet communities. This includes branches of the Navy, Marine Corps and Coast Guard. Training with the T-54A will be applicable towards flying P-8, EP-3, KC-130, E-6, E-2, CMV-22 and MV-22 aircraft.
The contract covers initial training as well as support equipment and spares. Delivery of the aircraft is scheduled from calendar year 2024 to 2026. The T-44C sundown will begin six months after first delivery of the T-54A aircraft.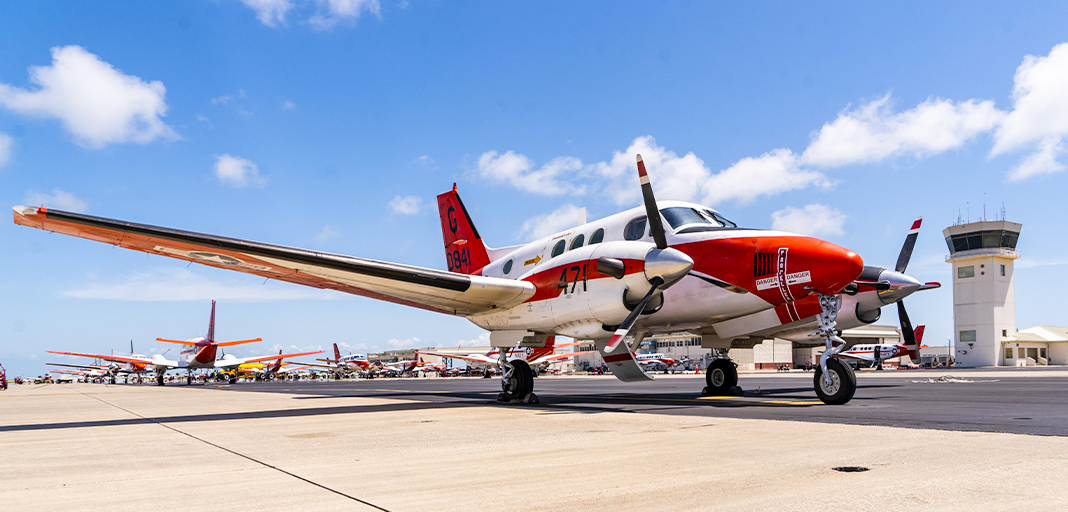 The TC-44C Pegasus will be retired (Photo: U.S. Marine Corps, 1st Lt. Pawel Puczko)
According to the Navy's press release, the T-54A aircraft will feature a pressurized aircraft cockpit with side-by-side seating and a jump seat. The cockpit will be equipped with multifunction displays with a digital moving map; redundant ultra-high frequency and very high frequency radios; an integrated global positioning system/inertial navigation system; automatic dependent surveillance-broadcast; flight management system; weather radar, radar altimeter, and a cockpit data recorder. The METS aircraft will also have tricycle landing gear and a reconfigurable cargo bay in the cabin.
The METS program is overseen by PMA-273, based at Naval Air Station Patuxent River, Maryland. PMA-273 develops and oversees the naval flight training systems used to instruct student pilots and undergraduate military flight officers. Those trainees learn critical aviation skills necessary to carry out current and future missions for the U.S. Navy.
(Article top banner image: T-44C fly in formation above Corpus Christi. Photo: Lt. Michelle Tucker)