LifeMed Alaska, an air ambulance service that provides 24/7 critical care services throughout Alaska, posted of a fascinating account of a King Air having to make a highway landing. The landing had Alaska State Troopers shutting down a large portion of the highway to make a runway to accommodate.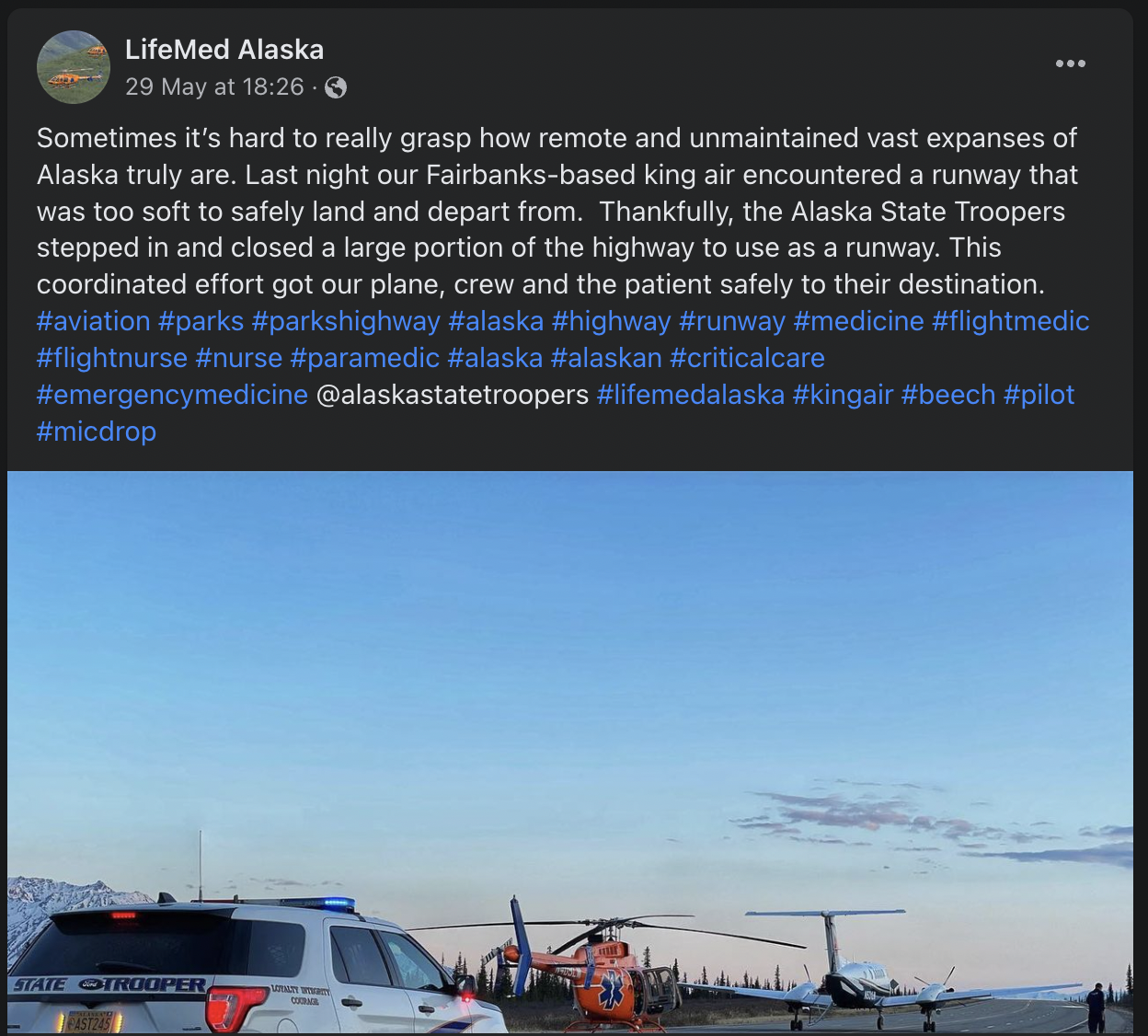 Thankfully, all went according to plan and ended with a successful landing. Later, a cockpit view from the King Air was posted to Tiktok by frozenflightmedic, showing first hand the unorthodox landing: link.
Once again, a testament to the incredible versatility of King Air. A major congratulations goes to the LifeMed Alaska team on a successful operation. The company website is www.lifemedalaska.com.