From August 31 - September 2, 2023, the National Oceanic & Atmospheric Administration (NOAA) conducted a National Geodetic Survey to assess the damage of Hurricane Idalia. A vital part of this survey was one of NOAA's Beechcraft King Air 350CER, NOAA68, which spent multiple days flying patterns to document Idalia's impact.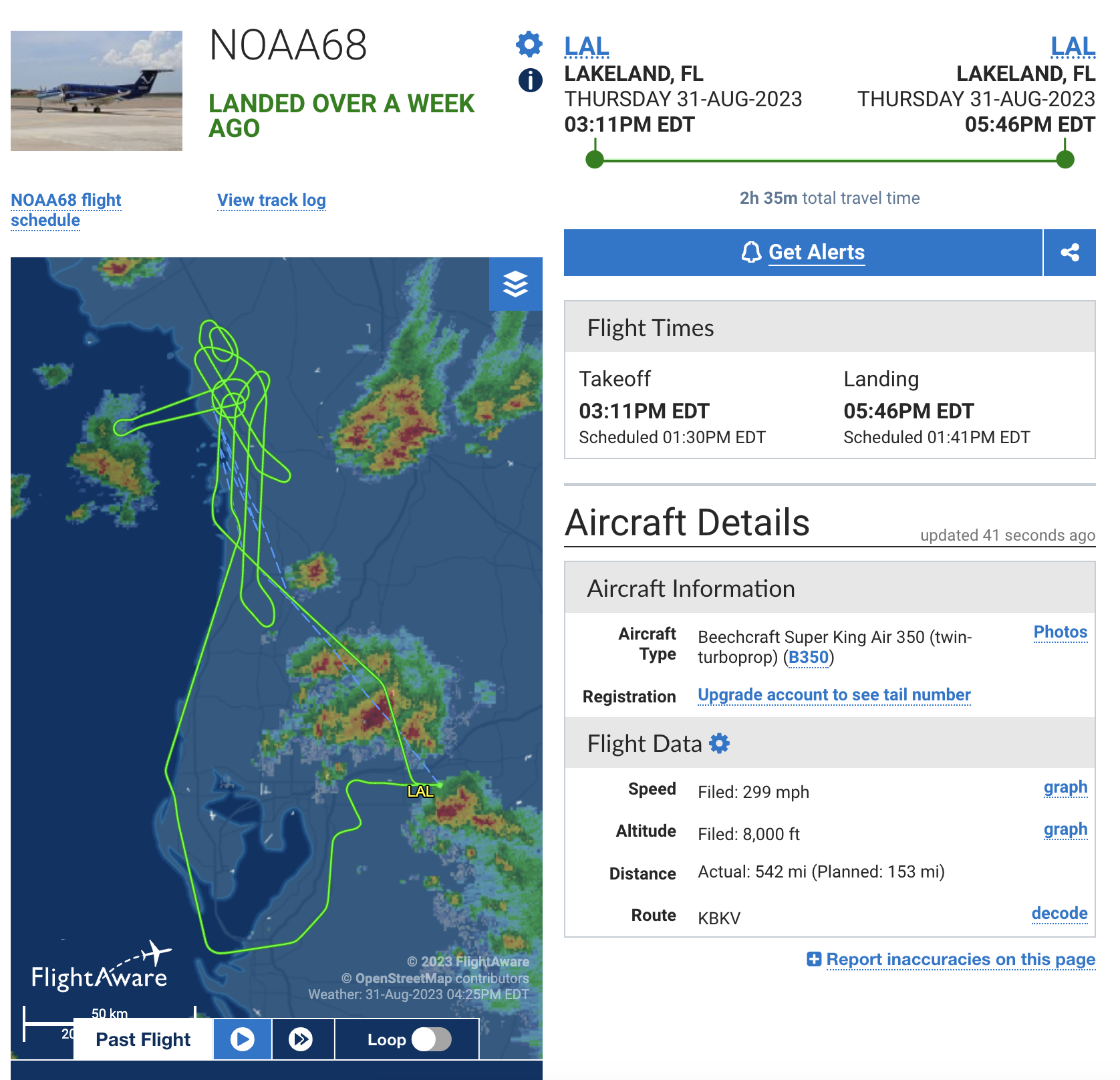 NOAA68's flightpath to survey Idalia damage (Image: FlightAware)
NOAA worked closely with FEMA and other state and federal partners to determine the specific areas which required study. Here are the links to the imagery collected: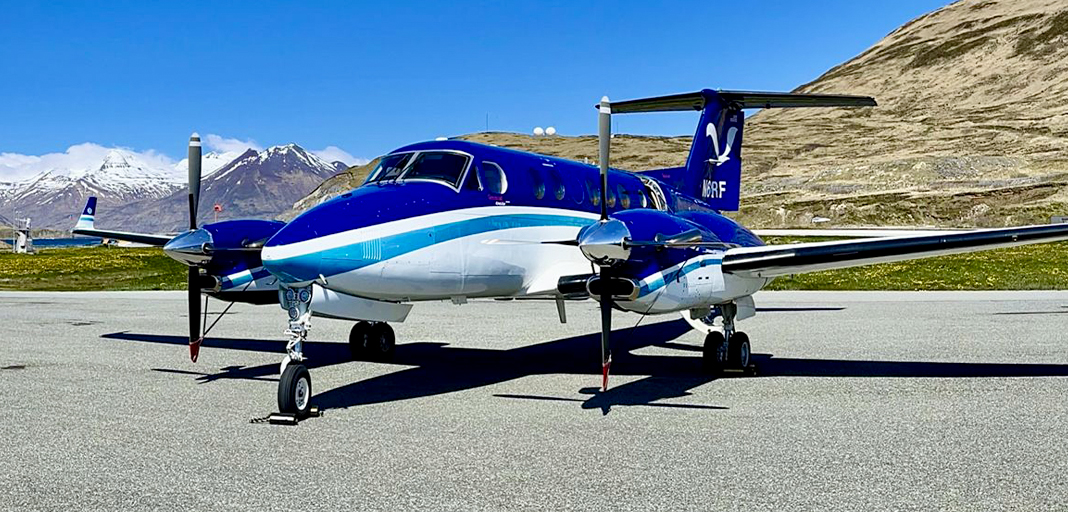 NOAA68 ((LTJG Alejandro J. Amezcua, NOAA/OMAO)
The imagery the NOAA68 King Air 350CER captures is invaluable in aiding safe navigation of the storm stricken areas and allows FEMA and other disaster response agencies to properly plan for the distribution of resources. The imagery helps determine the extent of damage (often due mostly to flooding), caused to major ports, waterways, coastlines, critical infrastructure and coastal communities. Better understanding that damage allows for a cost-effective response plan to be formed.
For further information regarding NOAA and their mission, visit the organization's website here. At the time of this article, they are working hard to provide vital coverage of Hurricane Lee in the Atlantic.
For a detailed look at one of NOAA's King Air 350CER, check out this video produced by NOAA:
---
Author: Scott Cooper, Communications Specialist
Banner image/Info: NOAA