Fans at EAA AirVenture were able to get a closer look at the 75th anniversary Beechcraft Bonanza honoring the legendary Olive Ann Beech.
The special edition aircraft is inspired by "Mrs. Beech Blue," a custom color Olive Ann adopted on the advice of fashion designer Oleg Cassini. The color became her brand and could be found on everything from her dress suits and office furnishings to her automobile's paint and personal aircraft interiors.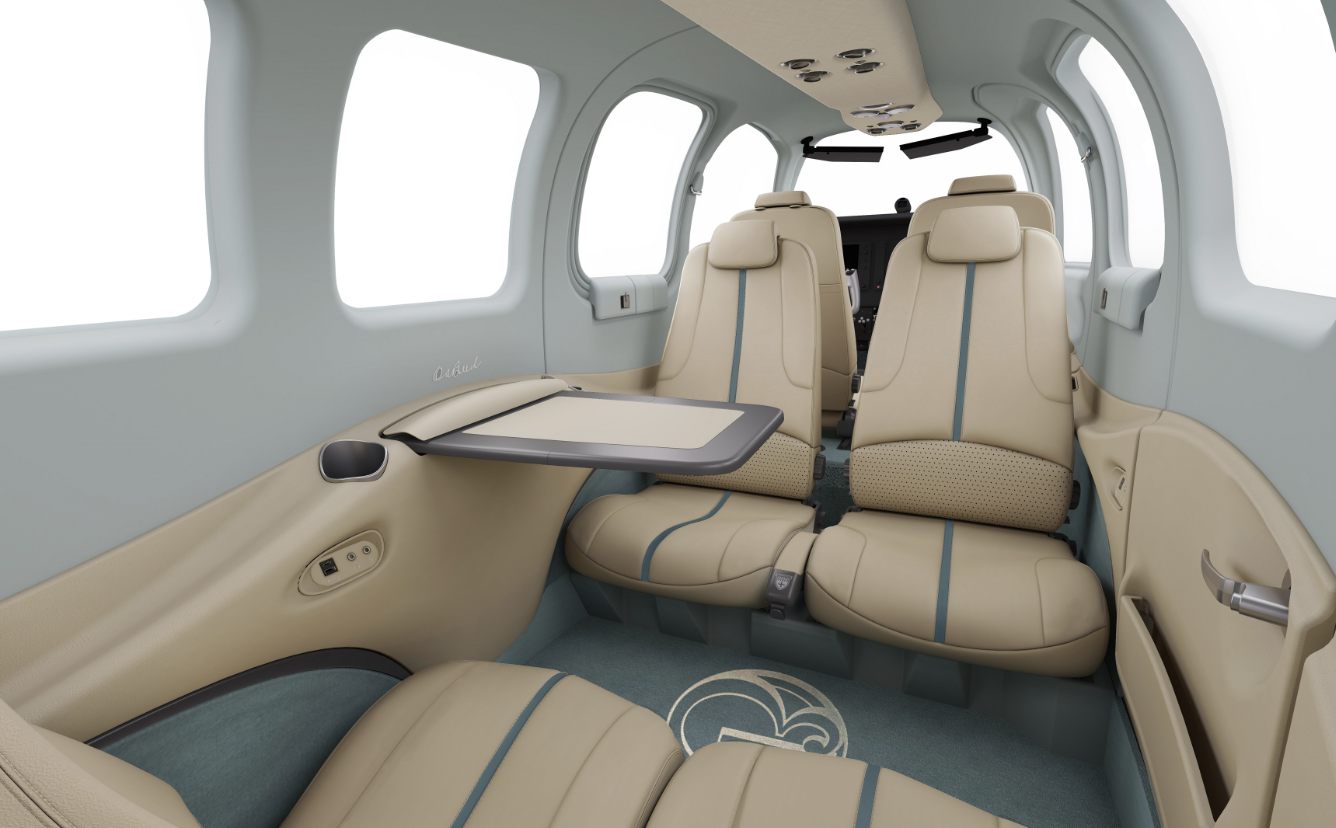 The commemorative Bonanza G36 stylishly incorporates the color on the exterior paint scheme and the interior's window panels, carpet and accents. Other details include a "Bubble B" logo registered in 1954 on the carpet entry and her signature used as a metal piece above the cabin table and as an exterior graphic below the pilot window.
We just hope we'll get a King Air one when the King Air 75th anniversary rolls around. :D
(Press release: Textron Aviation)