Raisbeck Engineering announced this week it has received FAA STC approval for the installation of Raisbeck/Hartzell five blade swept turboprop propellers on heavyweight (16,500 lb.) King Air 300, 350, and 360 series aircraft.
The Raisbeck/Hartzell five blade swept turboprop propellers offer improved aircraft performance. This includes increased thrust and cruise speeds, decreased noise levels, and improved landing deceleration and accelerate stop. Constructed of carbon fiber composite and nickel cobalt leading edges, the propellers provide unlimited blade life while weighting 54 lbs. less than the OEM propeller.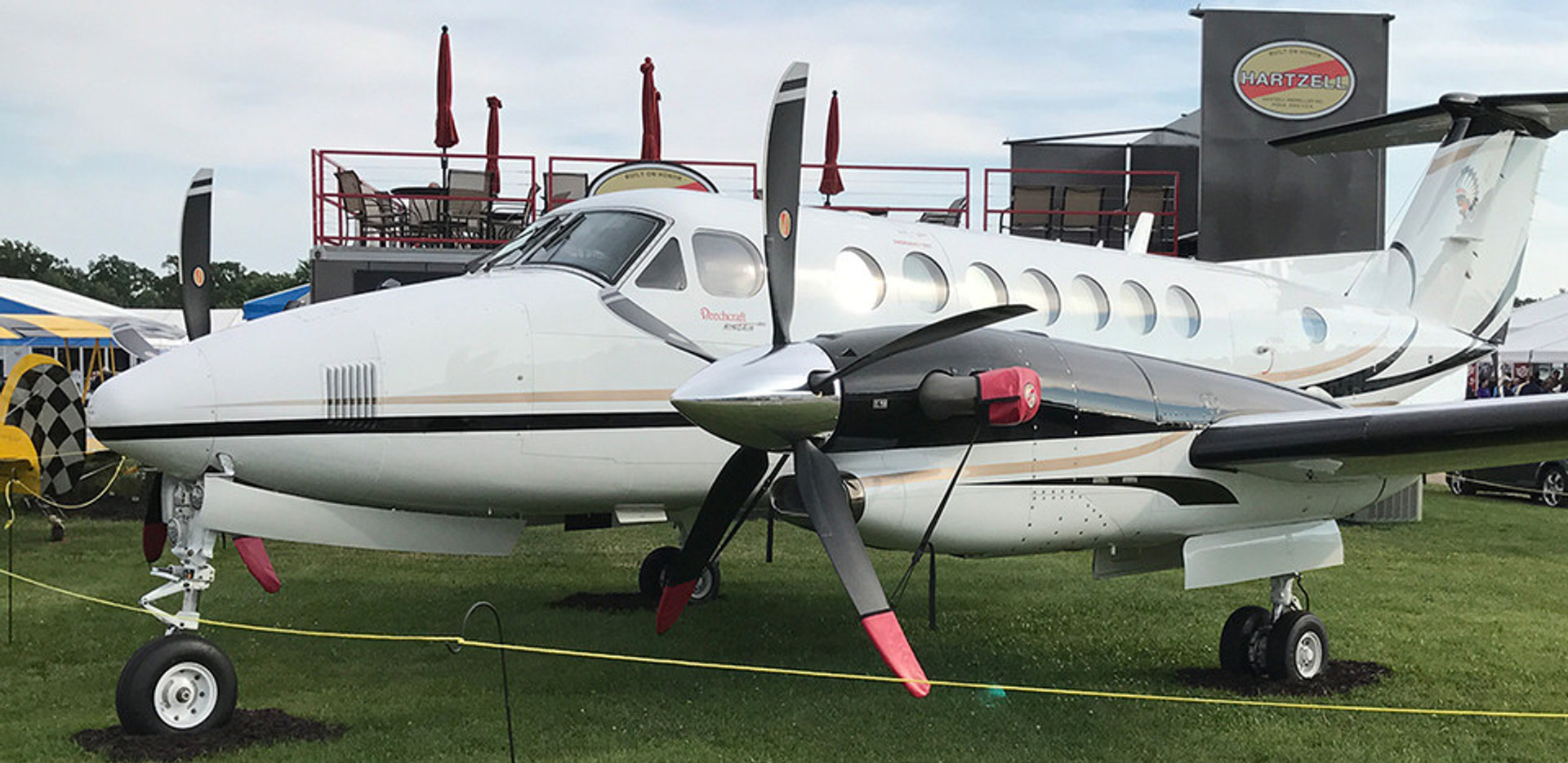 Raisbeck/Hartzell five blade swept turboprop propellers (image by Raisbeck)
"We are thrilled to have received STC approval from the FAA for our revolutionary propeller design," said Hal Chrisman, President of Raisbeck Engineering. "Our team has worked tirelessly to extend the benefits offered by our five-blade composite propellers to operators in diverse roles requiring heavyweight aircraft such as Air Ambulance and ISR. These props are quieter and lighter, improve performance, last forever, and they look awesome on the ramp! I am confident it will be a winner for both our customers and Raisbeck."
Since 2017, Raisbeck Engineering has been producing five-blade props for 15,000 lb. King Air 300 series.
This new STC (SA02559SE) is applicable to King Air B300, B300C (MC-12W), and B300C models. They are available now for purchase and installation through Raisbeck's authorized dealership worldwide.
For more info, visit Raisbeck's website here.
Raisbeck is a Platinum Sponsor of King Air Gathering 2023 and will have a booth presence at the conference which takes place April 12-14, 2023.
(Banner image of article and info provided by Raisbeck)