The 3rd Annual King Air Summit will take place in Winnipeg, Manitoba on March 10th, 2022 at the Fast Air Jet Centre (CYWG).
According to the website, King Air Summit is an extensive one-day event hosted by FastAir in Winnipeg, Manitoba. Each year, we host suppliers, owners, operators, and experts working with King Air for a full day of sessions, tours, and learning about the amazing King Air Aircraft. It's jammed packed full with tangible knowledge that you can take home with you to get the most out of your King Air fleet. The King Air Summit is fun, focussed, and the go-to event in Canada for King Air professionals. 
The Summit is Canada's national gathering for Beechcraft King Air operators, aircrew, maintenance and support community. This event is focused on promoting and sharing Best-Practices for King Air operations. Special attention is given to Canadian operations and the unique challenges that are faced.
Interested parties can register here. Early bird pricing is $65 (until Jan 1, 2022) with standard pricing being $85.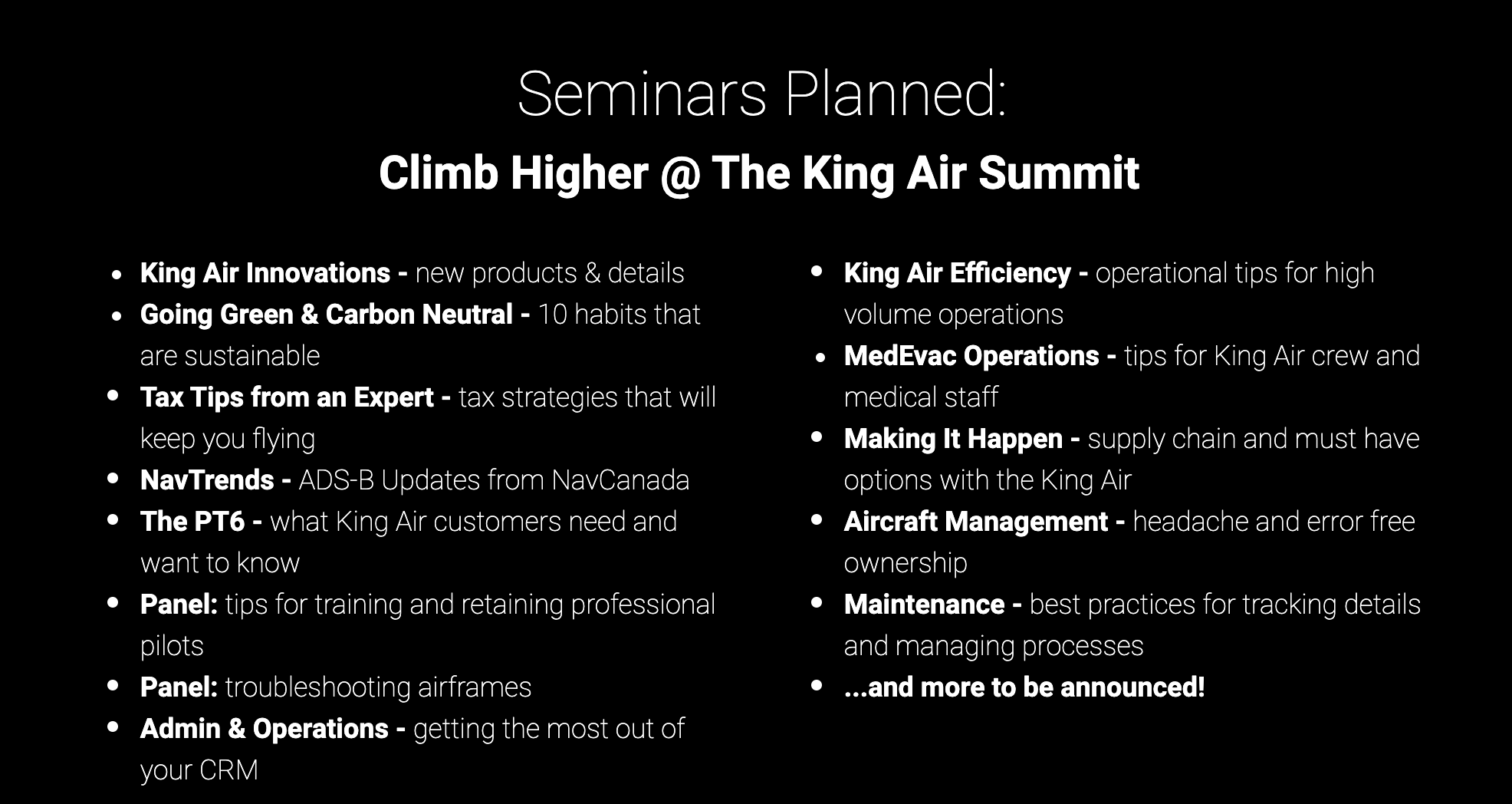 Any questions can be directed to Summit Coordinator Cole Lazaruk (kingairsummit@gmail.com) or by call 1 844 731 7714. The webpage also has a contact box at the bottom.