It's no secret; we love King Air photos. We browse Instagram at length and often times come across members of King Air Nation producing jaw-dropping work. One of those members has been a go-to favorite for years: West Coast Aviation Services (WCAS, Instagram: flywcas), a full service aviation service based in Orange County, CA near John Wayne Airport (SNA). WCAS is currently the second largest operator of King Air 350s in North America. They've recently expanded their fleet with two King Air 360s.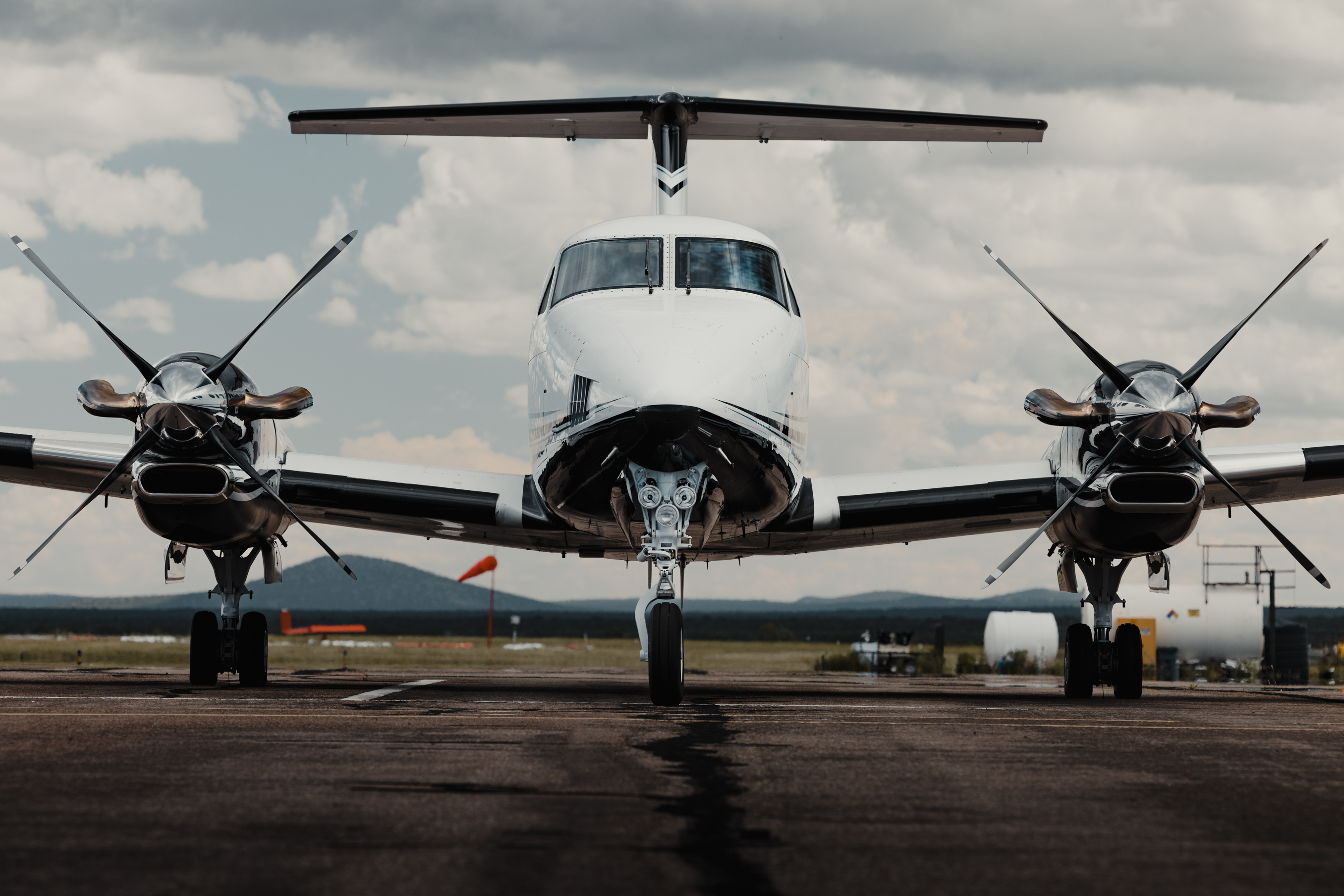 King Air at Show Low Regional Airport, Show Low, AZ (KSOW)
We reached out to West Coast Aviation Services who let us know the photographer behind the stunning photography: Patrick Standel (Instagram: zuluutime). Patrick began as an sales intern at WCAS in the summer of 2019, helping with digital marketing. Upon finishing college, he went full time and was wholly responsible for all of WCAS's marketing and media needs. Additionally during this time, he worked on and completed his commercial-multi pilot's license and was offered to fly a King Air 350 as a second-in-command (SIC).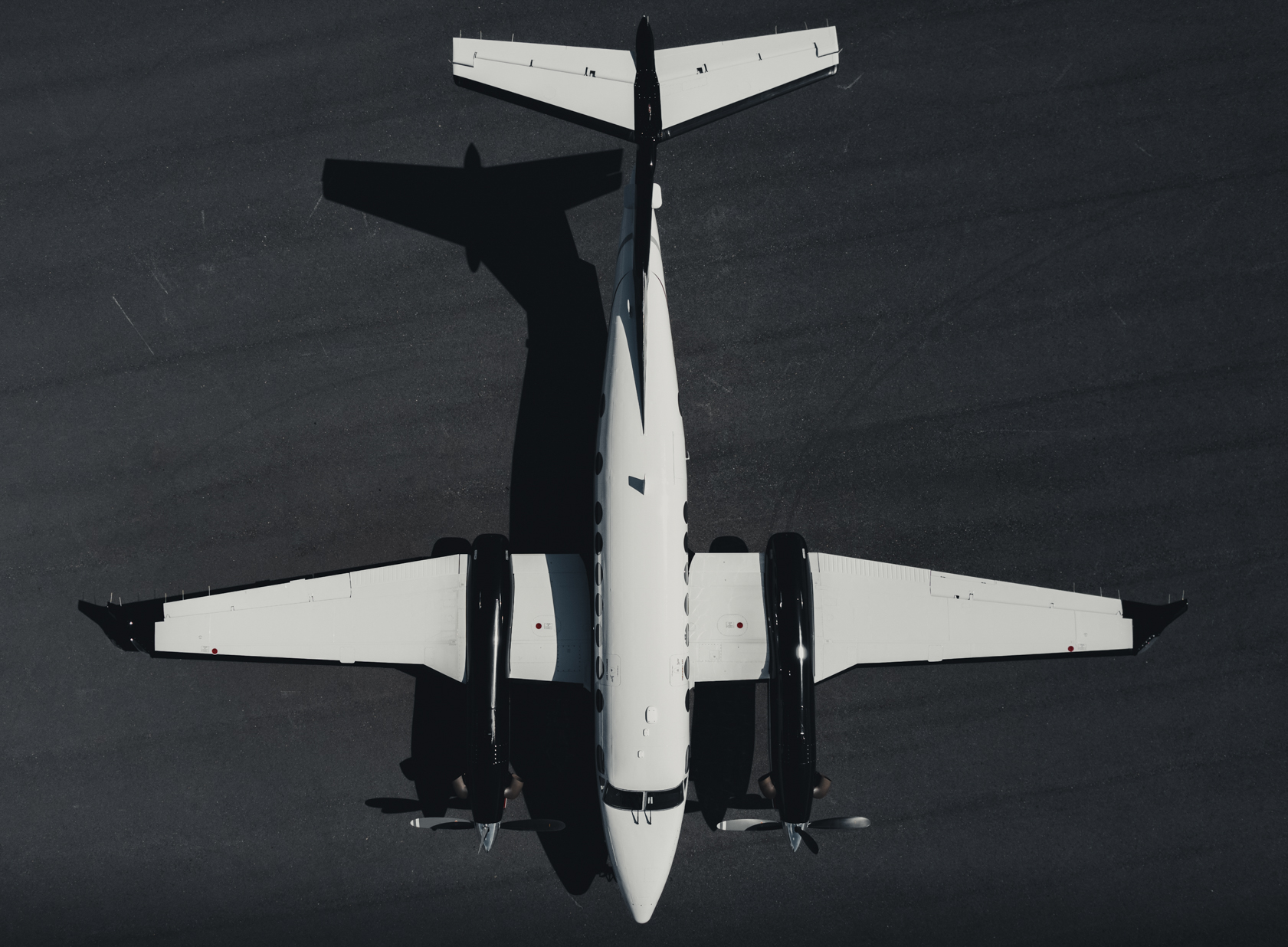 Patrick used a DJI drone to take this uniquely angled shot at Rogers Field Airport, Chester, CA (KO05)
Patrick was very fortunate; WCAS has a FAA approved Professional Development Program (PDP) that allows SIC's to log time in a single pilot certified plane. He gained invaluable flying experience from the program which allowed him to quickly advance his pilot expertise.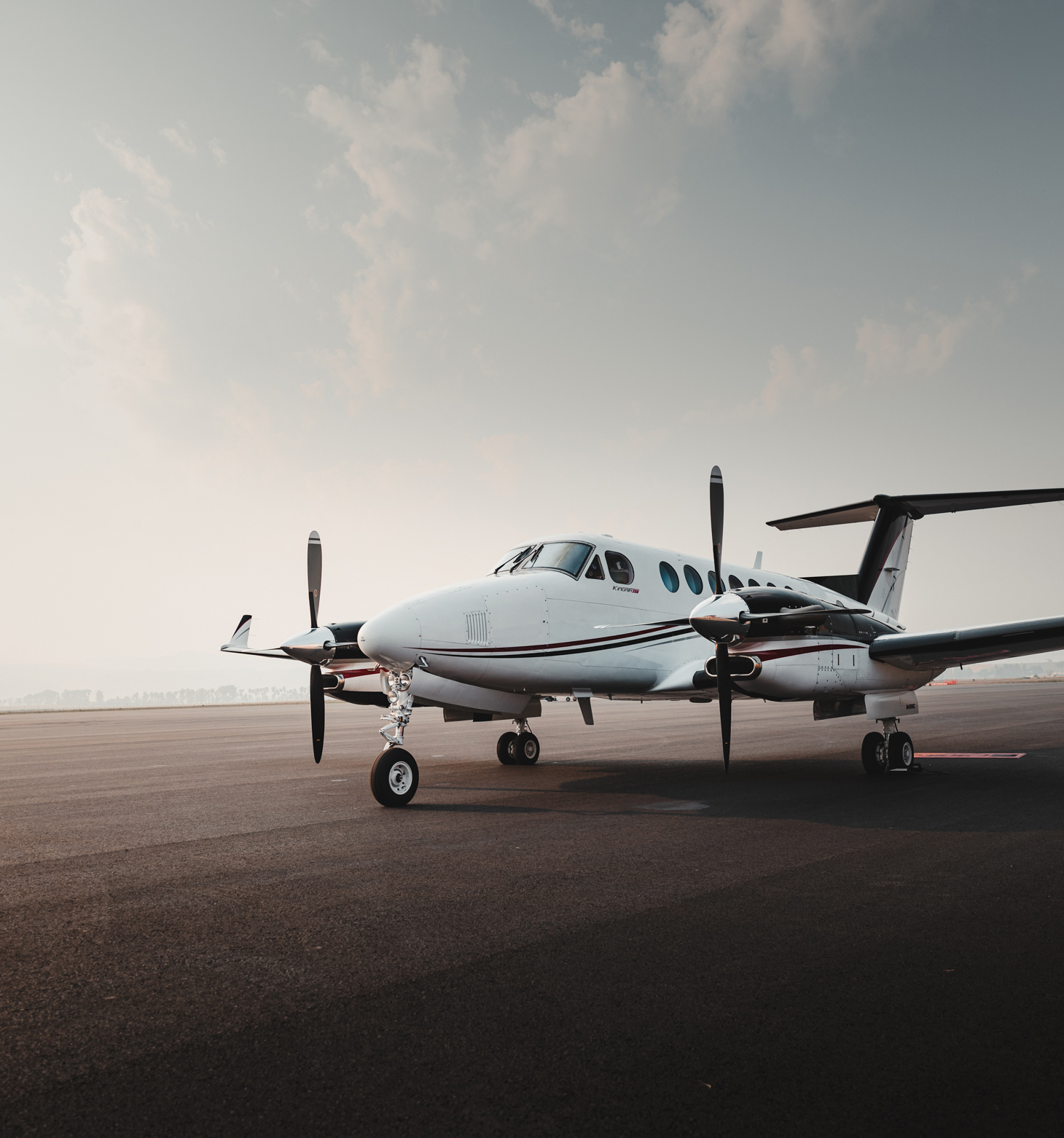 Early morning shot at Heber Valley Airport, Heber, UT (KHCR) - fires near the area caused a smokey backdrop.
Flying for WCAS, Patrick accumulated time quickly and went to Flight Safety to achieve his type rating in the King Air 350. In a year, he was able to fly just shy of 800 hours.
The work for WCAS takes him to multiple locations across the United States, allowing for him to put his photography skills to capture King Airs with a variety of dramatic backgrounds.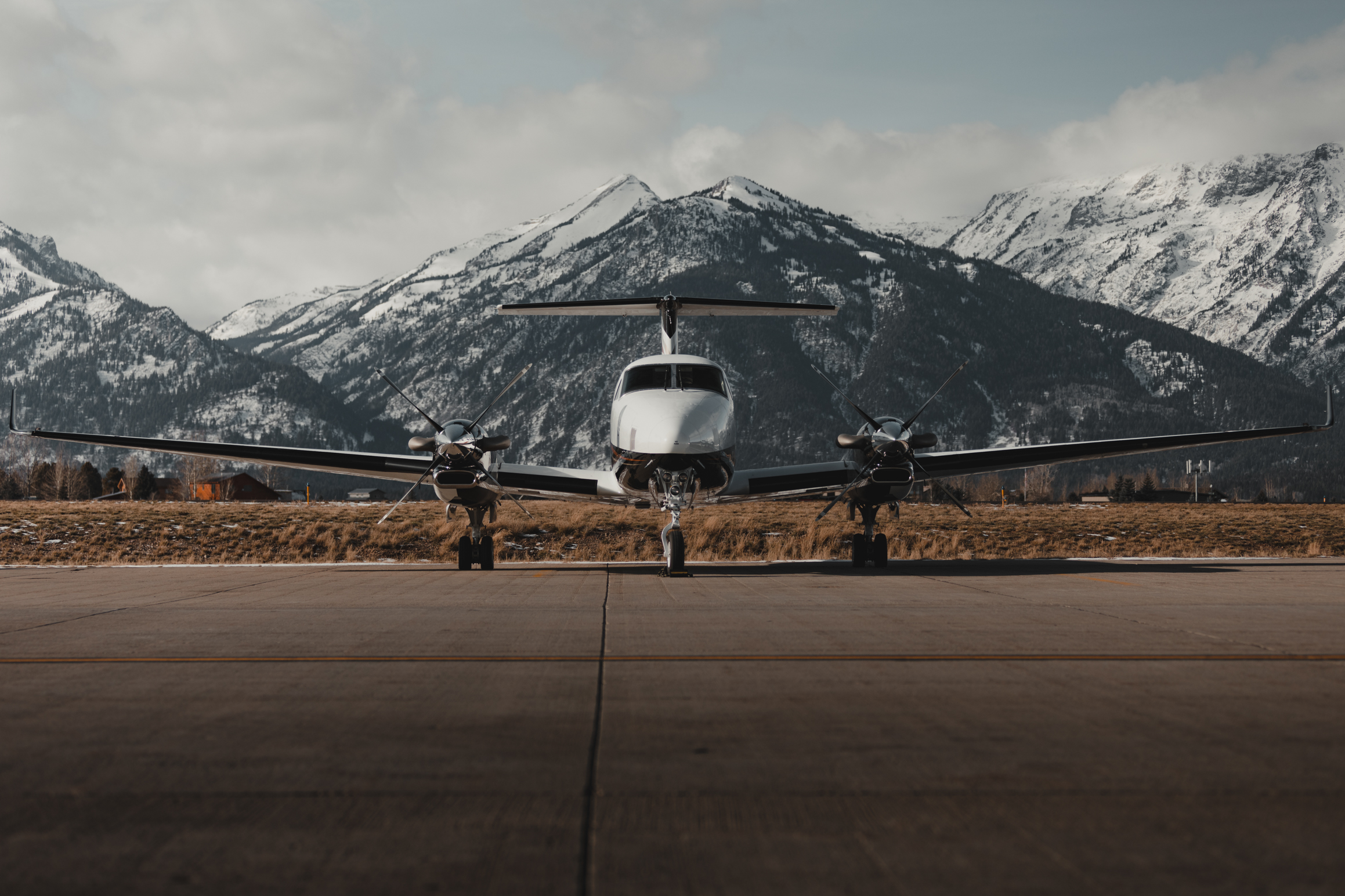 The first King Air 360 in existence: FL-1201 at Jackson Hole Airport, Jackson, WY (KJAC). The snow crested Teton Range majestically rise in the background.
"From going into high altitude, high density, airports like KTEX (Telluride Regional Airport, CO), KASE (Aspen-Pitkin County Airport, CO), to flying 6 short legs throughout southern California in a day, uncontrolled airports, and the occasional Alaska trip, the work never ends," Patrick noted. "The flying is very dynamic and always ever changing. Looking back at the pilot I was a year ago, I am a completely different pilot today."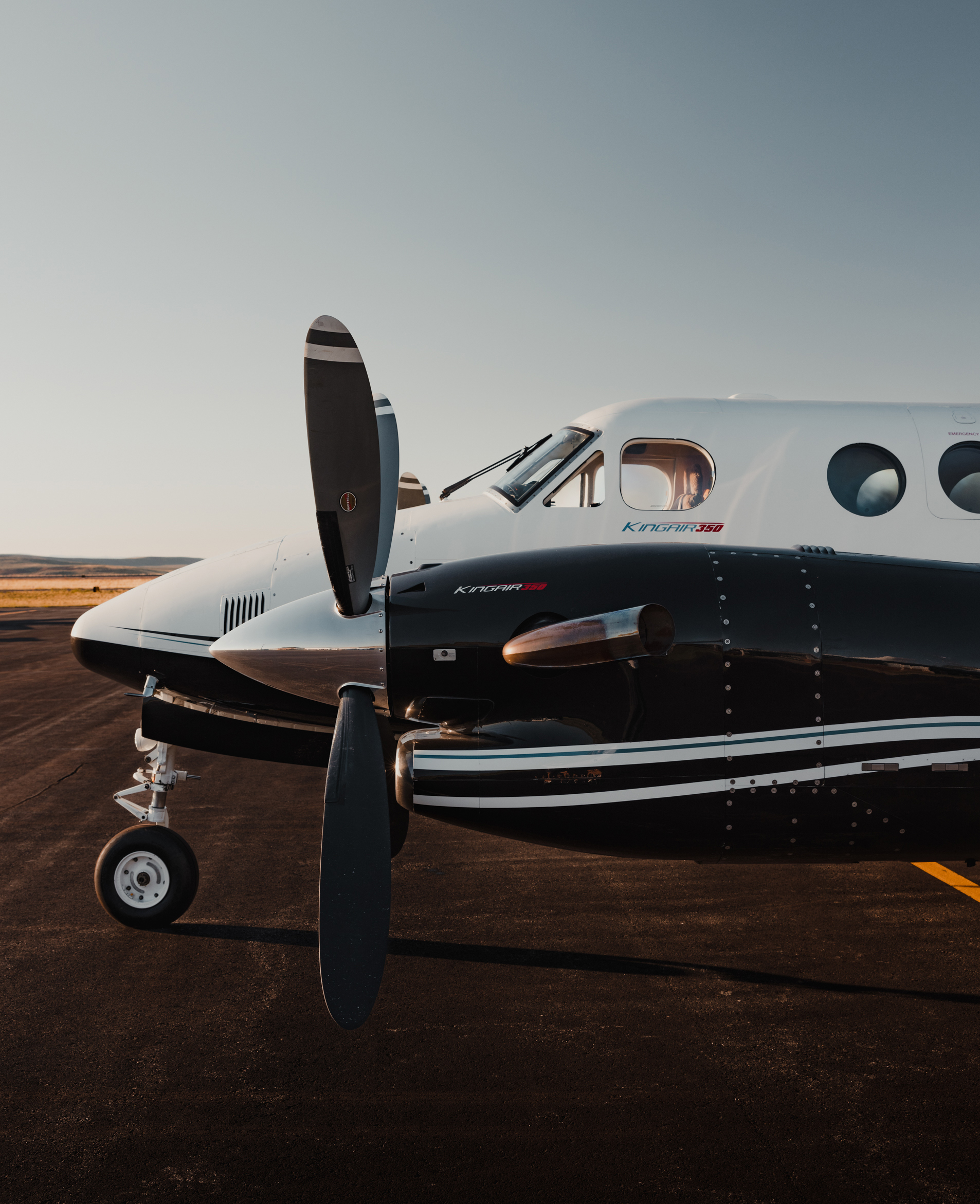 King Air 350 in the beautiful early morning glow of Evanston-Uinta County Burns Field, Evanston, WY (KEVW).
Patrick is living his childhood dream; growing up, his dad worked in the aviation industry and still is a pilot today.
"I was fortunate to grow up around planes, specifically King Airs. This definitely sparked my interest from a young age; from F90s, B200s, and now even King Air 360s. It's a pretty satisfying feeling to grow up with these planes and now flying them for a career. Little me would be proud."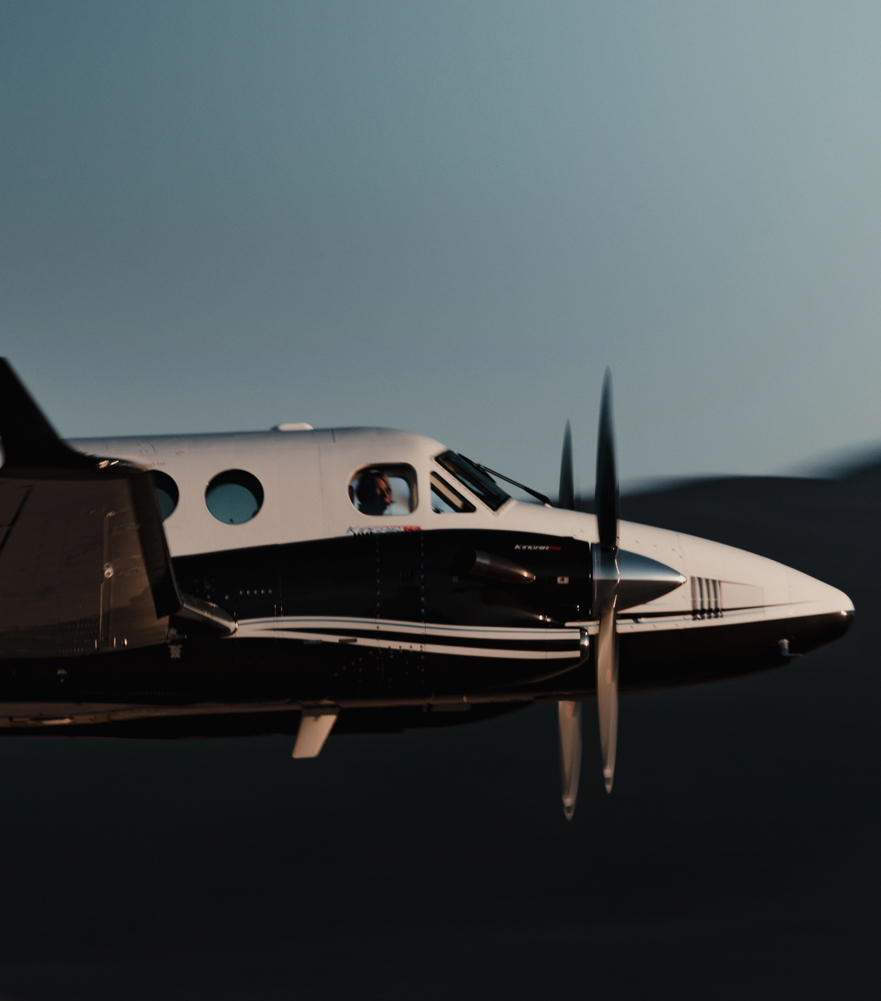 A very special photo for Patrick; his dad is flying the plane - taken at Twentynine Palms Airport, CA, (KTNP).
We're super grateful for Patrick taking the time to shoot us these photos and tell his story. Be sure to follow WCAS's Instagram at flywcas to see more of Patrick's work. Lately, he's been posting some King Air centric videos that are just as beautiful as his photos.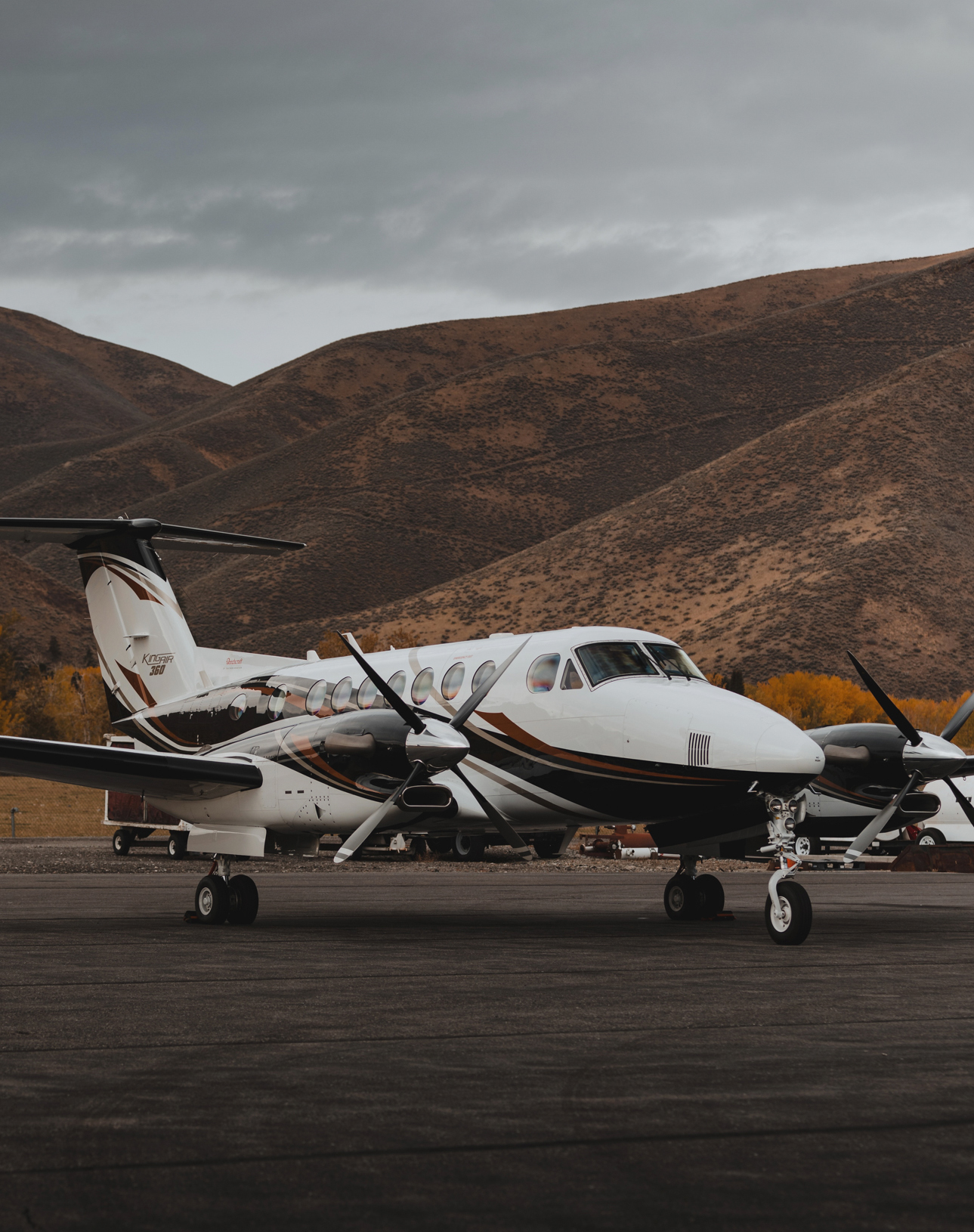 A perfect color scheme match makes for a majestic photo at Friedman Memorial Airport, Hailey ID, (KSUN)
West Coast Aviation Services
West Coast Aviation Services was founded in 1987 as a charter and management company. In 2001, West Coast Aviation Services added a Fractional Shares program to its Part 135 and Part 145 business.
It started with King Air 200s and continued to grow. In 2005, the first King Air 350 was added to the program. The King Air 200s were eventually phased out due to the popularity and abilities of the 350. Today the program only operates King Air 350s.
Aside from the King Air Fractional program, West Coast Aviation Services offers full aircraft management, part 145 maintenance facility in KLGB and Aircraft Charter. The current fleet ranges from King Air 350's to heavy jets including a G550 and Global Express.
The company website is www.wcas.aero.