Tom Clements and Zach Cleaver from King Air Academy (Phoenix, AZ) will be providing an informative two hour session for attendee companions at King Air Gathering 2023. The session is designed for the non-pilot and provides the essential tools necessary to have a basic understanding of handling an airplane.
Subjects will include how to take control of the plane, navigate it to a suitable airport, and land it on the runway.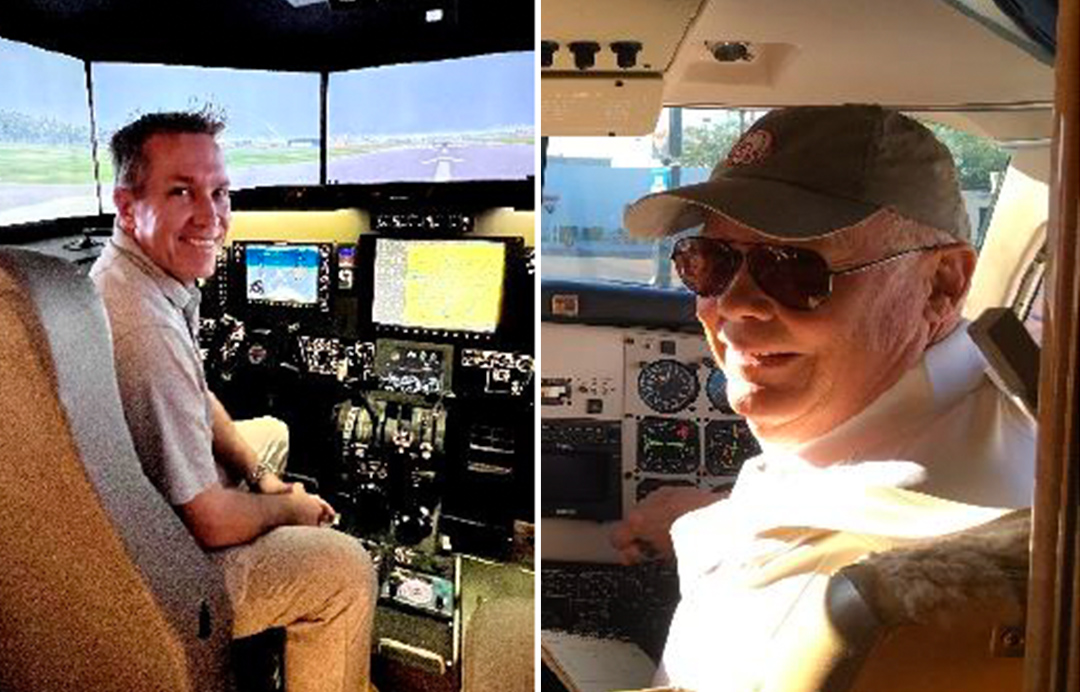 Zach Cleaver (left) Tom Clements (right) (Images by King Air Academy)
King Air Academy notes:
"Our goal is to introduce you to the ingredients you need prior to any flight training. When the flight training (aka Pinch Hitter) phase is complete, you will be able to successfully fly the King Air to a suitable airport and land in an emergency situation in which your pilot has suffered incapacitation which prevents him or her from functioning as a pilot."
The "Pinch Hitter" flight training phase mentioned will be a special perk offered to those who attend the course:
"Should your pilot elect to fly into Phoenix and attend any full motion simulator training at King Air Academy, we will complete your training with a "Pinch Hitter" training session in your aircraft (Items and conditions apply)."
King Air Academy is an industry leader in providing King Air only training and a gold sponsor for King Air Gathering 2023. The company motto is "we will teach you to fly any aircraft as long as it is a King Air." They have six different King Air simulators; training is provided with make, model and avionics that closely match your aircraft. Check out the company website here.
This latest feature is an amazing addition to our list of activities offered to King Air Gathering 2023 attendee's companions. To learn more about these, check out our feature article on the special cooking experience with Amanda Freitag that will be offered.