NBAA-BACE 2022 is in the books! We were excited about the conference from the onset with the revelation that King Air was the poster child, and it didn't disappoint. For three days (Oct. 18-20), over 25,000 aviation enthusiasts descended upon Florida's Orange County Convention Center and the Orlando Executive Airport, marking the 75th anniversary of the show.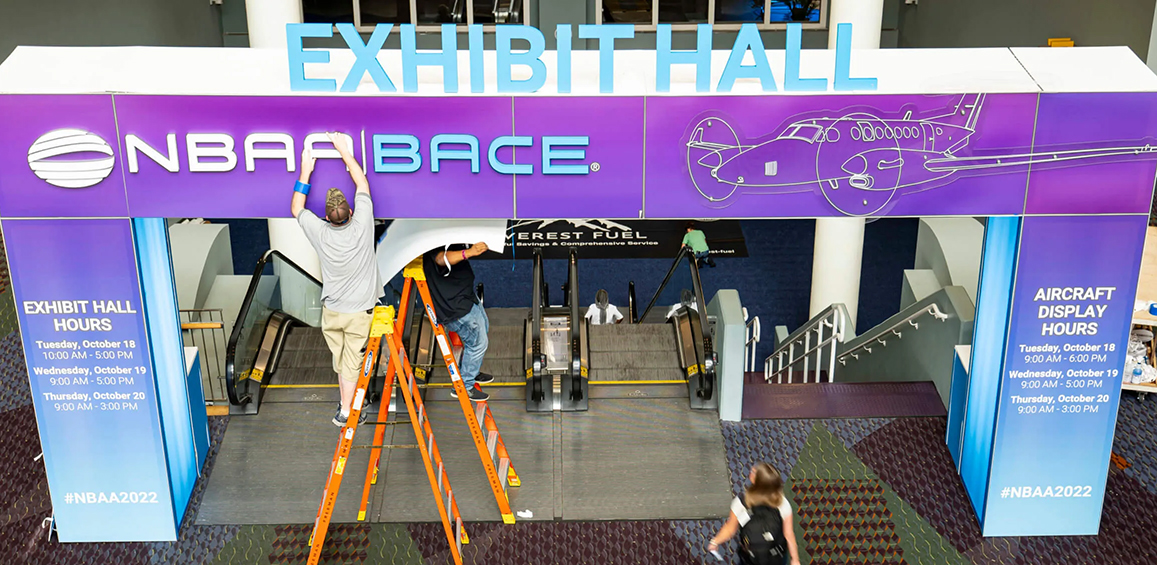 Workers put up the Exhibit Hall sign prominently displaying the King Air (Image: NBAA)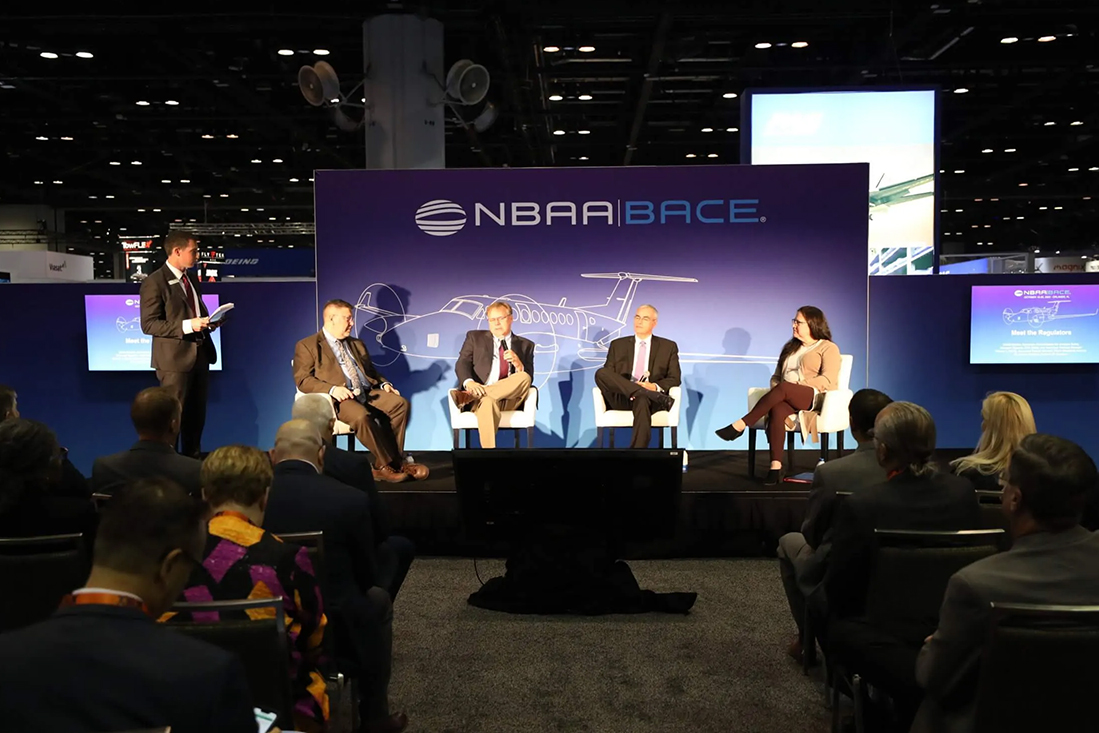 In banners and displays, the King Air themed sign was a common sight throughout the show floor (NBAA)
Big conferences tend to mean big stories, so we were on the lookout for any news concerning our favorite twin turbine.
Blackhawk Aerospace, (in an interview with AIN), made the announcement of their 100th XP67A upgrade currently being performed by authorized dealer/installer Augsburg Air Service (AAS). The upgrade is being installed into a King Air 300LW for the Red Bull Air Force, and most interestingly has the potential to end up being the fastest King Air in the world! Check out our write up of the story here.
Textron Aviation announced they would be adding 180,000 square feet of space to its parts distribution operations at the company's headquarters in Wichita, Kansas. The additional square feet will be essential in helping customers who own and operate Cessna, Beechcraft and Hawker products.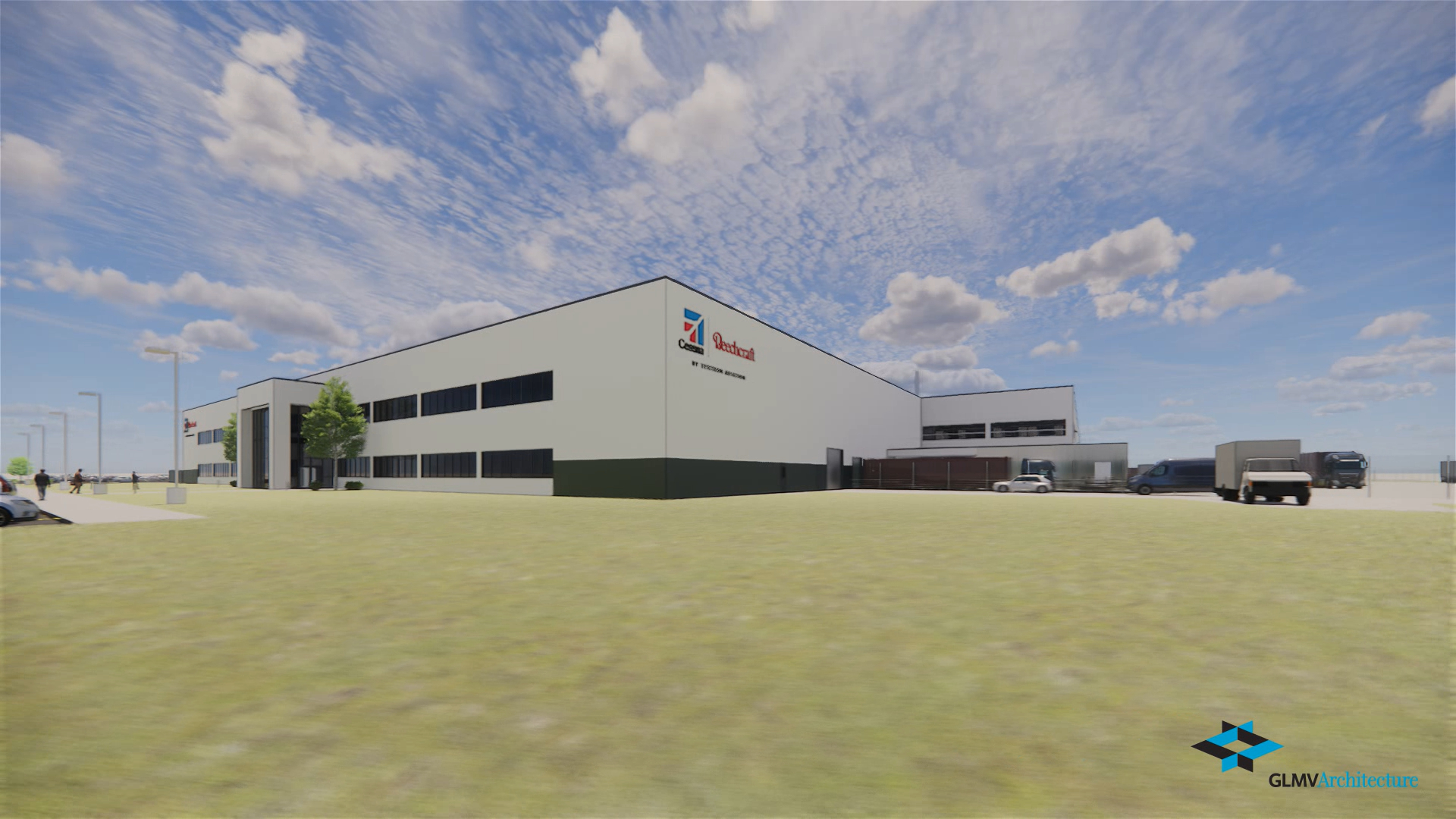 An artist rendering of the expanded distribution center (Textron)
"We take pride in supporting the thousands of aircraft manufactured by Textron Aviation," said Kriya Shortt, senior vice president, Global Parts and Distribution. "Customers expect us to have parts available to keep them flying and this expansion will allow us to more efficiently support our customers' parts needs."
The updated storehouse will feature a dedicated lane for customers to drop-off and pick up parks in person and expedited support to Textron's Wichita Service Center. The Wichita location contains more than 120,000 parts and employs a team of more than 350 people. Textron's full press release can be found here.
Raisbeck Engineering took the opportunity at NBAA-BACE to note it had recently received a five-year General Service Administration Multiple Award Schedule contract (MAS). The contract allows for Raisbeck to provide its products through a simplified buying process to state and federal government agencies. To receive GSA approval requires undergoing a in-depth 18-month application process that includes vetting and verification of a proven track record.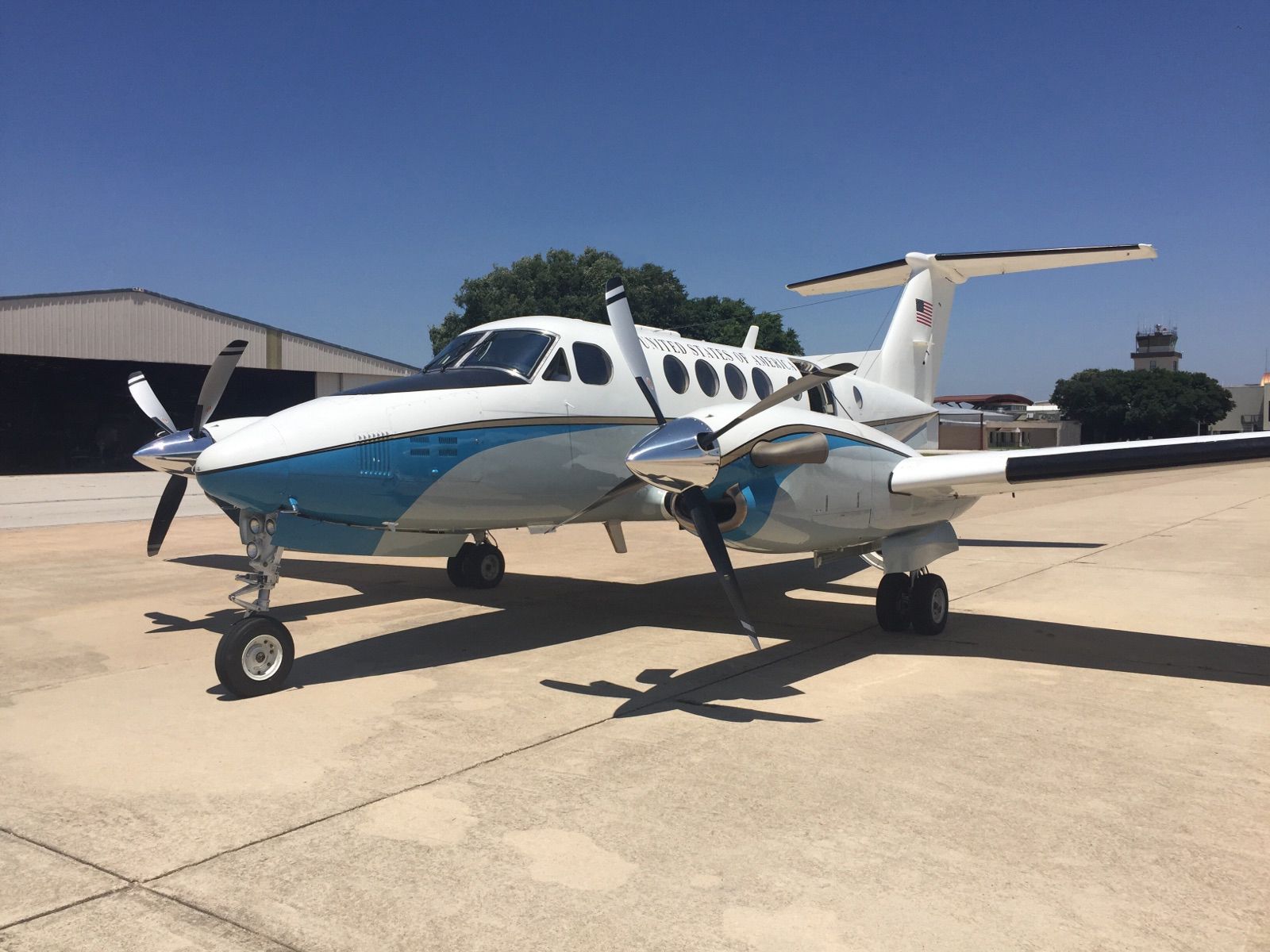 Government King Air modified by Raisbeck. (Raisbeck)
"We are very excited to receive a GSA Contract Award," stated Raisbeck President Hal Chrisman. "Getting on the GSA schedule shows government buyers that Raisbeck Engineering and our products have been thoroughly vetted by the government. So, any state or federal agency can, with confidence and ease, purchase Raisbeck's existing performance improvement modifications or engineering services to address new or emerging requirements."
These positive news stories coming out of NBAA-BACE 2022 solidified the continued health and growth of the King Air market. We're already looking forward to NBAA-BACE 2023! Until then, here is a link to the photo galleries NBAA provided of the conference and we've embedded some conference video highlights below:
NBAA-BACE wrap up video (NBAA TV)
NBAA-BACE 2022 View of the Airfield (NBAA TV)